SYNAPSE 3D in AHPBA 2019
FUJIFILM Medical Systems USA inc. collaborated with FUJIFILM and FUJIFILM Europe and exhibited SYNAPSE 3D at AHPBA 2019 (Mar.21-23). It was the first exhibition of SYNAPSE 3D for the clinical region in the United States. The booth was a great success, and a lot of hepato-biliary-pancreatic surgeons mainly from the United States and Latam visited FUJIFILM booth.
AHPBA is the largest American conference in the field of hepato-biliary-pancreatic surgery, and it is held every year in Miami. More than 1,000 surgeons join AHPBA and this is a great opportunity to appeal SYNAPSE 3D Liver Analysis, Endoscope Simulator and other applications.
Some surgeons visiting our booth did not know our preoperative simulation application at all, but they were very interested in SYNAPSE 3D though our demonstration. They liked not only Liver Analysis CT but also Endoscope Simulator because there seems to be trend of focusing pancreatic surgery also in the United States and SYNAPSE 3D supports preoperative simulation of pancreatic surgery with Endoscope Simulator. We got many potential customers in the United States, Canada, Latam and Europe and will contact them soon for
getting sales deal.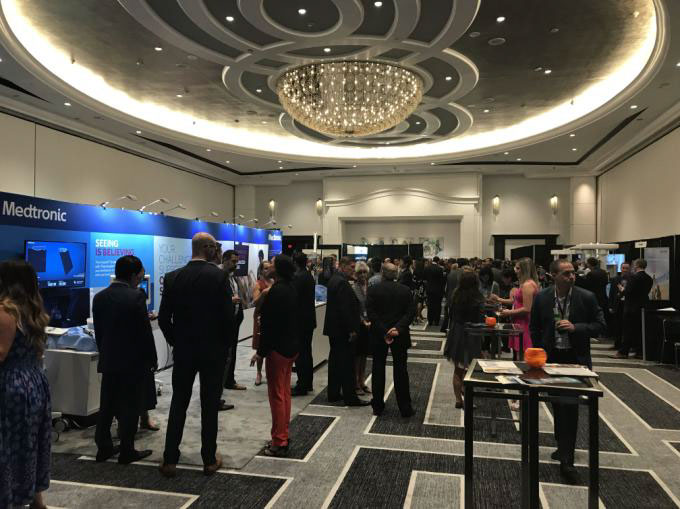 Cutting-edge surgery using ICG (Indocyanine Green) fluorescence has been reported at this congress, and big device vendor have also been actively promoting. The ICG fluorescence can highlight certain tissues during surgery, so this is helpful for reducing the risk of accidental injury of other tissues, and identifying the resection area. The ICG is focused not only in hepato-biliary-pancreatic surgery but also respiratory surgery.
We will continue promotion activities so that it can be more popularized in SYNAPSE 3D in the field of hepato-biliary-pancreatic surgery worldwide.
We greatly appreciate the cooperation of FUJIFILM Medical Systems USA inc. and FUJIFILM Europe for exhibiting the booth.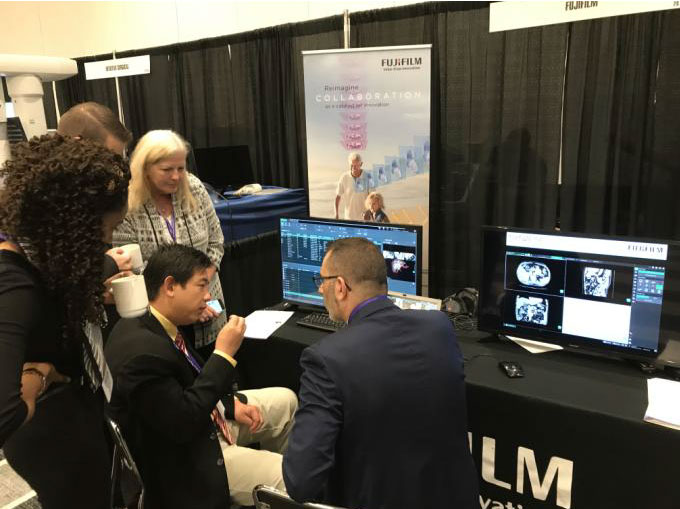 AHPBA 2019 web page: www.ahpba.org/annual-meeting